DEP COI joins faculty & staff to tackle diversity issues in the classroom
As many faculty and staff express the lack of resources and words to adequately address diversity needs in the classroom, Dr. Taniecea Mallery, Director of Equity, Diversity and Community Engagement, Office for Campus Diversity and steering committee member of the DEP COI took action by calling together faculty and staff to bring insight to diversity issues.
"In our meeting last week, we discussed the growing need for faculty development regarding teaching diversity issues in the classroom", says Dr. Mallery. Beginning these conversations led to thinking more broadly on how to educate and enhance diversity education offerings for the campus community. 
Faculty and staff agree that there is an opportunity to leverage the Diversity, Equity and Poverty Community of Interest (DEP COI) in this work. Specifically, the faculty and staff wish to collaborate with the Office of the Vice President for Research, Innovation, and Economic Development (OVPRIED) and Diversity, Equity and Poverty Communities of Interest (DEP COI) to develop a professional development workshop for faculty to strengthen their capacity to bring these difficult conversations into the classroom.
The Vice President for the OVPRIED, Dr. Ramesh Kolluru, applauded Dr. Mallery for taking the lead on this very important issue, and indicated that the VPs and President Savoie have also discussed the need for improved diversity awareness and education in the classroom, and have invited Vice President Pat Cottonham and Robert McKinney to engage the Student Affairs and Academic Affairs offices in this discussion.
As many of us lack the words and expertise to properly address diversity in the classroom, we look forward to the development and success of the workshop.
Silence hurts us all
We see silence m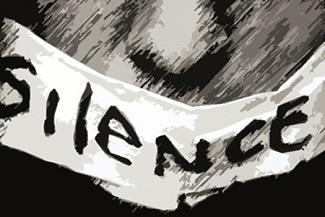 anifest itself in the form of discrimination, war and violence. In light of the past week's violence and efforts to bring diversity awareness into the classroom, Dr. Paula Zeanah,  Director of Research at The Cecil J. Picard Center for Child Development & Lifelong Learning and steering committee member of the DEP COI shares a short but powerful 4 minute video clip by Clint Smith about finding the courage to speak up against ignorance and injustice entitled, The Danger of Silence.
"In the classroom, I give my students four core principles to stand on: read critically, write consciously, speak clearly and tell your truth….. "Tell your truth". "If I was going to ask students to speak up, I was going to have to tell my truth and be honest with them about the times that I failed to do so", says slam poet and teacher Clint Smith.
In diversity, there is beauty and there is strength. The only way we are going to battle a problem and institute change is standing strong together. I believe that we can.
Whether you are faculty or staff, we welcome and encourage your input on this very important issue.
As plans develop, we will keep you informed on current events and how to educate the campus community about diversity issues.
Author: OVPRIED - Dominique N. Rosado
Connect with us:
Communities of Interest on Facebook |  Find University of Louisiana at Lafayette Communities of Interest on LinkedIn.