Global Sustainability Presenters
Sustainability of Freshwater Resources and Biodiversity in the Anthropocene
James Albert, Ph.D.
Lafayette Parish Medical Society Pre-Med Endowed Professor
Professor
Department of Biology
Ray P. Authement College of Sciences
Contact Dr. James Albert
Freshwater systems are a limited and declining resource worldwide. Here I briefly review major patterns in the distribution of these resources, the evolutionary and ecological processes that generate and maintain them, and current conservation efforts being developed at regional and
global scales. Major threats in the Anthropocene include climate change, land-use change (especially deforestation), dam construction, overfishing, and introduced species.  Work in my lab employs the modern toolkit for documenting biodiversity in the Big Data era, including bio-diversity inventories, genetics and genomics, remote sensing, and modeling using GIS and landscape evolution approaches.
Keywords: freshwater resources, GIS modeling, regional and global conservation, genetics
---
The Global (a
nd Local) Challenge of Water Sustainability
David M. Borrok, Ph.D.
Director, School of Geosciences
Professor,
School of Geosciences
Ray P. Authement College of the Sciences
Contact Dr. David Borrok
Ensuring that we will have enough water in the future for drinking, producing food, and supporting natural habitats is a grand scientific challenge.  Population growth and a changing climate are stressing water systems to their limits. More than 25 million people worldwide do not have access to clean drinking water.  Water sustainability within the U.S. is also a growing challenge. We have recently discovered that groundwater use in the Gulf and Atlantic Coastal regions of the U.S. is not sustainable.  Groundwater "overdrafting" is a problem in our region despite an abundance of surface water in the form of rain, rivers, and lakes.  I am working with a large and multidisciplinary group at UL Lafayette to evaluate Louisiana's water systems. We are working to identify ways to more effectively use surface water to offset groundwater use.  This work involves the development of new techniques for water analysis, hydrologic modeling, social surveys, and system design. The principles and approaches we develop in Louisiana can be exported to other areas in the U.S. and globally to help address water sustainability challenges.
Keywords: sustainability, population growth, climate change, water analysis, social surveys, system design
---
Clay to e-books: Print to Pixel Sustainable Books
Karen Burstein, Ph.D.
Executive Director
Cecil J. Picard Center for Child
Development and Lifelong Learning
Loyd J. Rockhold Eminent Scholar of Early Childhood,
Professor
Department of Communicative Disorders
Contact Dr. Karen Burstein
 For over 4,400 years mankind has documented its history, communicated with one another, created beautiful prose, and educated future generations with written language organized as books. The development of paper, ink, and movable print promoted the worldwide expansion of reading. As societies became more complex so did the demand for books, which contributed to growing deforestation, pollution, and energy consumption. By the beginning of the 21st century, rapid acceleration and proliferation of computer technology ushered in the electronic book, free of deforestation and printing pollution but using considerable materials and resources requiring for reading devices. Of significant interest are the potential educational benefits that may be derived from the affordances of high quality digital books. Talk about sustainable!
Keywords: deforestation, printing pollution, energy consumption, computer technology
---
Global Sustainability from an Energy Perspective
Terrence L. Chambers, Ph.D., PE
Associate Professor
Department of Mechanical Engineering
College of Engineering
Contact Dr. Terrence Chambers
The global energy sector is facing increasing pressures due to a combination of converging forces.  Rapid population growth and increased industrialization in developing countries is increasing the global demand for energy, while finite and shrinking reservoirs of fossil fuels are making cheap energy less available.  Already the net energy return on investment is decreasing rapidly in many energy sectors, simply because we have already recovered most of the energy that is easy to get, and it now takes more and more energy to find and produce energy.  At the same time, environmental concerns surrounding the use of fossil fuels are resulting in increased regulation world-wide, which also adds to the cost of producing energy from fossil fuels.  As a result, there is an increased interest globally in renewable energy and energy efficiency.  Researchers at UL Lafayette are working to discover local solutions to this global problem.  This presentation will describe the work being done at UL Lafayette by researchers in the Energy Efficiency and Sustainable Energy (EESE) Center, which includes work in the areas of renewable energy technology development, economic development, and education and outreach.
Keywords: global energy, reservoirs, fossil fuels, renewable energy, education, outreach, economic development
---
Sustainability Efforts at U.S. Football and Basketball Stadiums
Peter Omondi-Ochieng, Ph.D.
Assistant Professor
Program Coordinator, Sports Management
School of Kinesiology
College of Education
Contact Dr. Peter Omondi-Ochieng, Ph.D.
Football and basketball programs at U.S. intercollegiate athletics departments are slowly recognizing what negative impacts they have on the environment and are gradually developing strategies to deal with them. This presentation addresses four environmental issues mainly caused by football and basketball programs –namely, air, noise, and soil and water pollution. The articles also highlights how some athletic departments are attempting to solve these problems through: (a) education awareness, (b) energy efficiency initiatives such installing solar panels, (c) improving waste management through recycling, and (d) boosting water efficiency. The findings indicate that the motivations for the greening solutions are due in part, to: (a) better fan experience through volunteerism, (b) boost community ties, (c) increase sponsorship income, and (d) reduce utility costs.
Keywords: football and basketball stadiums, environmental impact, water pollution, waste management, recycling
---
Global Sustainability & Design Entrepreneurship
Corey L. Saft, M. Arch.
Undergraduate Architecture Coordinator
Professor
School of Architecture and Design
College of the Arts
Contact Mr. Corey Saft
This presentation will focus on high-performance building design and the sustainable development that it supports. High performance housing, density development and opportunities related to this development work offers a research/practice laboratory model that can also facilitate economic development and community engagement opportunities. As a practice laboratory dedicated to design entrepreneurship and sustainable development we look to promote a triple bottom line understanding of sustainability: social, economic and environmental. Presentation will cover a sequence of projects tracking the evolution of our research/practice Lab.
Keywords:design entrepreneurship, social, economic, housing, environmental, project tracking
---
Understanding how the Biosphere Responds to Changes in Climate and Atmospheric Chemistry
Brian A. Schubert, Ph.D.
Assistant Professor
School of Geosciences
Ray P. Authement College of Sciences
Contact Dr. Brian Schubert
The partial pressure of carbon dioxide (pCO2) in Earth's atmosphere has been increasing during the last 160 years in direct response to human activities. As a result, global temperatures have increased and precipitation patterns have changed for large regions of the planet. Here I will show how modern and fossil organic matter can be used to quantify past changes in climate and pCO2 across a wide range of timescales (sub-seasonal to millions of years). I will focus on recent chemical analyses on wood collected from Arctic environments (northern Canada, and far northeastern Siberia), which have been used to identify increased plant stress in Arctic forests in response to global warming, and changes in the seasonal distribution of precipitation in response to Arctic sea ice loss. Because coal deposits represent an accumulation of partially decomposed land-plant tissues, their abundance in the fossil record provides an excellent opportunity to apply similar techniques towards understanding environmental change throughout Geologic time, and provide an analog for future climate change.
Keywords: climate change, modern matter, fossil organic matter, global warming, geologic time
---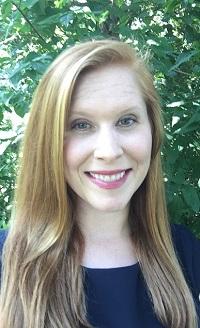 Measuring Crises: Sustainability in Historical Perspective
Liz Skilton, Ph.D.
Assistant Professor of History
Department of History, Geography, & Philosophy
College of Liberal Arts
Contact Dr. Liz Skilton
This talk focuses on how the perception of disasters -- fast and slow or natural and man-made -- influences our understanding of crises in history. It also seeks to provide an overview of some of the collaborative support historians can provide in contextualizing and disseminating scientific research.
Keywords: measuring crises, historical sustainability, natural disasters, man-made disasters
---
Sustainability Education in a Virtual World
Heather Stone, Ph.D.
Assistant Professor
National Board Certified Teacher
Department of Curriculum and Instruction
College of Education
Contact Dr. Heather Stone
Sustainability has a global interest, but it is especially critical in Louisiana as it lies only 100 feet above sea level with one-quarter of the land in the Mississippi Delta and where one-third of the land is covered by fresh- and salt-water wetlands.  The UL Lafayette departments of Curriculum and Instruction and Mechanical Engineering propose a partnership in order to leverage and enhance the teaching and research components of the teacher candidate experience. By integrating sustainability lessons onto a virtual reality (VR) platform, teacher candidates can create authentic and engaging learning experiences for PK-12 classrooms about the sustainability of Louisiana.
Keywords: Louisiana sustainability, water, education, virtual reality, classroom
---
Sustainability Leadership in Higher Education
Gretchen LaCombe Vanicor, M. Arch.
Director of Sustainability
Office of Sustainability
University of Louisiana at Lafayette
Contact Ms. Gretchen LaCombe Vanicor
The University of Louisiana at Lafayette was recently honored by the U.S. Department of Education as one of only 11 universities in the country to receive a "Green Ribbon Schools" designation. This award recognizes universities who strive for 21st century excellence, and are committed to progress in three areas, known as the "Pillars": 1) Reducing environmental impact and costs; 2) Improving the health and wellness of schools, students, and staff; and 3) Providing environmental education, which teaches many disciplines, and is especially good at effectively incorporating STEM, civic skills, and green career pathways.
The Green Ribbon Schools program aligns with the Department of Education's cross-cutting goals for education, including improving student, staff, and facility performance and increasing efficiency at the federal, state, and local levels. At the postsecondary level, these Pillars help to support the goals of reduced college costs, increased completion rates, higher rates of employment, and robust civic skills.
The recognition award is part of a U.S. Department of Education (ED) effort to identify and communicate practices that result in improved student engagement, academic achievement, graduation rates, and workforce preparedness; and reinforces federal efforts to increase energy independence and economic security.
This brief presentation will highlight the progress our University has recently made in the three Pillars, and how those efforts were informed by our longstanding commitment to sustainability. Finally, the presentation will conclude with a brief overview of how the Office of Sustainability and the President's Council on Sustainability intends to further our progress through the Strategic Sustainability plan.
Keywords: higher education, environmental, academic achievement, energy, economic security
---
The Reinvent of Urban Areas:  Carbon Harvesting and the Resulting Green Chemical Production
Mark Zappi, Ph.D., PE
Chevron Professor of Chemical Engineering
Director of the UL Energy Institute
Dean,
College of Engineering
Contact Dr. Mark Zappi
 Today's cities are essentially consumers of carbon-based resources.  The population of the city uses the provided carbon-based resources then throw away the resulting carbon residuals as wastes.  Yet, these wastes contain carbon molecules that are of tremendous value if new processing methods are developed to harvest the carbon and reprocess the molecules into new chemicals and fuels.  Our concept is to transform urban areas from simply a "user" to both a "user" and "producer".  This concept will greatly enhance the sustainability of cities.  Examples will be provided to highlight this innovative concept.
Keywords: carbon harvesting, molecules, resources, urban areas, cities
---
 vfvzsddfasdfsefsdfsdfsdfsdfsdfsdfgggggggggggdfgagag