Louisiana Studies Presenters
Young Minds on Fire: Early Teaching and the joie de vivre; The Nature and Aesthetics of Kinder-Cybernetics
Roxanne Bourque, Ph.D.
Early Developmental Specialist
Department of Curriculum and Instruction
College of Education
Contact Dr. Roxanne Bourque
There is a unique opportunity for university faculty in South Louisiana to gain a deeper understanding of how our language and culture embraces human connection and relational learning within the spirit of Acadiana. It is with the teaching of teachers that I found something different to study while preparing college students within the transformative process of becoming first-time teachers. A heightened awareness of this unique culture is deemed beneficial for college students in teacher preparation. The mental process of Kinder-Cybernetics offers possibilities as pre-service teachers need to be prepared to know, think, and decide how to systemically interact, to support the potential of young children.
My interactions with these young adults reveal how they might use their cultural beliefs to prepare and interact with young children in future classrooms. It is important for this specific population of young adults—pre-service teachers who will teach young children—to better understand how their future teaching role includes a voice of cultural advocacy for the care and education of young children.
Keywords: Acadiana, language, culture, teaching, college students, Kinder-Cybernetics
---
"Outsider Appeal:" Trump and Higgins in Louisiana's 3rd District
Pearson Cross, Ph.D.
Associate Dean
Associate Professor
Department of Political Science
College of Liberal Arts
Contact Dr. Pearson Cross
This presentation explores voter choice in Louisiana's 3rd District, focusing particularly on the 2016 Presidential Election and the 3rd District Congressional election. Both elections produced winners that had little in common with traditional voter choices for this region, but much in common with each other. The roots of voting for an outsider in the 3rd District in 2016 will be explored as well as the changing landscape of partisan politics in Acadiana and Louisiana.
Keywords: Presidential election, 3rd district congressional election, voter choices, politics, Acadiana
---
Curating Archives, Songs, and Scholarship Together
Mark DeWitt, Ph.D.
Dr. Tommy Comeaux Endowed Chair in Traditional Music
Professor
School of Music & Performing Arts
College of the Arts
Contact Dr. Mark DeWitt
While monuments of folk music scholarship from the pre-digital age languish in underutilized library stacks and multimedia archives, inquiring minds continue to wonder, for example, how elements of French folksong and dance tunes have survived in 21st-century Louisiana. Using songs and tunes as the central units of analysis, this presentation proposes a vision for bringing together past and present international scholarship on folksong and dance music, audio and video recordings, library and archive catalogs, commercial discographies, and folksong indexes on an extensible digital humanities platform that allows users to trace how songs and tunes have traveled through time and space, beginning with Louisiana French folksong and expanding outwards to encompass ever-widening spheres of influence.
Keywords: folk music, multimedia archives, French, analysis, international scholarship, commercial discographies
---
Born on the Bayou: Louisiana's Centuries-Old Solution to Relocation of Climate Refugees
Chase Edwards, J.D.
Assistant Professor
Department of Marketing & Hospitality
B.I. Moody III College of Business Administration
Contact Dr. Chase Edwards
Although the root cause of climate change is still being debated, the residents of coastal Louisiana do not have the luxury of waiting for the scientific answer or the political solution. Between 1932 and 2010, Louisiana lost a Rhode Island-sized portion of land. This land was mostly swamp and wetland, but that should not be construed to mean barren or uninhabited. The people who lived on the edge of the coast relocated, one or two at a time, slowly over the course of many years, and the unpredictability of the Gulf caused each generation of Cajuns to settle down further inland than the generation before them. These micro-migrations (i.e., choosing not to rebuild, choosing to stay in the city after college) are undertaken individually on the back of each migrant. However, the State of Louisiana must now prepare for mass migration on a scale that has not been seen in America since the Great Migration of African-Americans between 1916 and 1970. This presentation covers a centuries-old Louisiana law that has fallen out of use since the Corps of Engineers tamed the Mississippi in the mid-20th Century. The obscure law holds the promise of softening the blow to the Louisiana economy, providing a safety net for our citizens, and, most importantly, preserving the Cajun way of life in the 21st Century and beyond.
Keywords: climate change, coastal Louisiana, Louisiana law, migration, 21st century
---
OurBio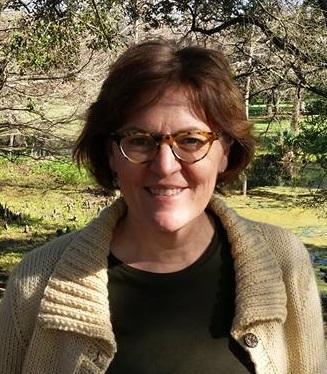 Phyllis Baudoin Giffard, Ph.D.
Instructor
Department of Biology
Ray P. Authement College of the Sciences
Contact Dr. Phyllis Baudoin Giffard
 OurBio is a biology curriculum and oral history project that is developing and testing a framework for teaching fundamental biology principles via local examples. The name OurBio reflects both the biology of a region and the biography of its people. OurBio is being piloted in Acadiana, an area of Southwest Louisiana settled by Francophone Cajuns and others. The durable media produced by OurBio will tell the story of our region via the biology of our bayou, prairie and coastal ecosystems, ethnobotany of early settlers, genetics of the Cajuns, and the crops, livestock and fisheries our region supports. Current projects include a collaborative documentary film about Deaf -Blind Cajuns and course-based service research about the native plants of the Cajun prairie.
Keywords: biology curriculum, oral history, biography, Francophone Cajuns, coastal ecosystems
---
Louisiana 2016 Flood: Looking Back and Forward
Emad Habib, Ph.D., P.E.
Endowed Professor
Department of Civil Engineering
College of Engineering
Contact Dr. Emad Habib
The historic flood that struck south Louisiana during August of 2016 has renewed the attention of researchers, decision makers, local governments, industries and the general public to the devastating impacts of severe storms. By the conclusion of the storm, more than 20 parishes in the state were declared federal disaster areas, and the estimated damage toll was on the order of at least $8.7 billion. Real-time hydrologic forecasting plays a key role in mitigating the impact of such natural disasters on human lives and critical infrastructure. This ignite-talk shares some perspectives on the 2016 historic flood, focusing on the following questions: How "extreme" was this extreme storm? Was this storm a freak event, or should we expect to see more of in in the near future? What is the state-of-the-art in data and modeling techniques that can be used for flood forecasting and protection? Are we as engineers providing the type of flood information that the public needs? Are we effectively communicating flood risks? What is the public perception of how scientists, engineers and policy makers work with floods? The talk presents some examples of modeling analysis from the 2016 storm, along with a discussion of outstanding challenges, opportunities and future research needs.
Keywords: historic flood, data, modeling techniques, flood forecasting, risks, modeling analysis
---
Records of Environmental Change in the Gulf Region
Aubrey Hillman, Ph.D.
Assistant Professor
School of Geosciences
Ray P. Authement College of Sciences
Contact Dr. Aubrey Hillman
Sediment records from lakes can archive information about environmental variability due to both natural and anthropogenic causes over several centuries or millennia.  These records span beyond human lifetimes and can provide much needed context for some of the present-day environmental challenges that Louisiana and the Southeast US face.  These sediment records can be analyzed in a number of different ways and can yield information regarding land use change, nutrient loading from agriculture, and changes in hydrology.  However, the interpretation of such datasets is difficult without proper historical and human context, emphasizing the complex relationships between humans, the environment, and climate.
Keywords: lakes, environmental variability, agriculture, hydrology, environment, climate
---
The NAS Project of Acadiana
Jennifer Lemoine, DNP, APRN, NNP-BC
Associate Professor
DNP Coordinator
Department of Nursing
College of Nursing & Applied Health Professions
Contact Dr. Jennifer Lemoine
Over the past decade, the incidence of neonatal abstinence syndrome (NAS) has increased 383%. This marked increase is associated with the national opioid crisis; the use of prescription and illegal opioids in both the general and maternal populations. Characterized by gastrointestinal, autonomic, and central nervous system dysfunction, this condition can have long-term negative consequences for infants and their caregivers. Collaboration between members of the healthcare team, policy makers, criminal justice, child protection and school systems, as well as the broader community of interest, is vital to help identify the best solutions to decrease the prevalence of NAS. More research is needed to determine the most effective method(s) of prevention, identification, and short and long-term treatment(s) for this vulnerable population.
Keywords: NAS, opioid crisis, infants, caregivers, policy makers, criminal justice, child protection, school systems
---
The Center for Louisiana Studies as a Hub for Louisiana Scholars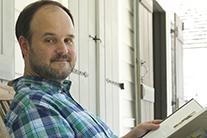 Michael Martin, Ph.D.
Director, Center for Louisiana Studies
Professor
Department of History
College of Liberal Arts
Contact Dr. Michael Martin
The presentation will provide an overview of how the Center for Louisiana Studies can foster research, programming, and publication in all realms of Louisiana-focused scholarship. Created in 1973 for this express purpose, the Center is uniquely positioned within the University and the state to encourage multidisciplinary efforts to better understand Louisiana in all its facets.
Keywords: programming, scholarship, Louisiana, multidisciplinary
---
Building H.E.R. House: Interpreting Gendered Spaces through Southern Black Female Narration
Kiwana T. McClung, Associate AIA, NOMA
Assistant Professor
School of Architecture and Design
College of the Arts
Contact Dr. Kiwana T. McClung
Diversity and gender disparity are two of the most discussed issues at present and, in the architecture profession, these issues extend far beyond gender discriminatory work cultures and wage gaps. Discrimination against women and the definition of traditional female roles is a spatial problem as well, allowing spaces that are traditionally female to be viewed, considered, and designed through a male lens, without adequate consideration of their female users. Race provides an additional layer of complexity that defines how these spaces are presented in the built environment and the interpretation of setting descriptions in southern Black literature and narrative reveal the gender-driven spatial intricacies that define traditional Black southern female and matriarchically roles. Student reflection of traditional southern Louisiana spaces and how they define the roles of black women, allows for project opportunities which address these intricacies, providing a means of educating future generations of designers about the importance of diversity in the architecture and design profession.

Members of the National Organization of Minority Architecture students at UL-Lafayette, using excerpts from works from the Ernest J. Gaines collection in the Dupree library, designed and built an installation that interprets how gender roles, misogynistic ideas and race are presented in narratives describing traditionally southern spaces. The reflections on these readings culminated in the design and construction of the Hope Empowerment Reclamation House, an unfinished structure which explores the relationship between the portrayal of black feminine roles in written settings and actual physical space. The H.E.R House served as an experiential learning opportunity for students and the public to gain an understanding of the traditional roles of black women in southern Louisiana culture, to understand the way architecture helped shape these roles and to reiterate the need for women and minorities in the architecture profession.
Keywords: diversity, gender, architecture, discrimination, race, minority, design
---
Ragin' Cajuns and the Forgotten Acadians: Collective Memory and the Search for Nouvelle Acadie
Mark Rees, Ph.D., RPA
Mr. and Mrs. E. P. Pat Nalley Board of Regents Support Fund
Professor in Social Sciences
Professor
Department of Sociology, Anthropology, Child & Family Studies
Contact Dr. Mark Rees
The New Acadia Project is recording archaeological sites in Iberia Parish in order to find the homesteads and unmarked burials of Acadian refugees who colonized south Louisiana in 1765. As support grows through public outreach and community engagement, the project becomes increasingly relevant to the advancement of knowledge, heritage and economic development. The search for the lost colony also reveals how collective memory and process of forgetting are related to present-day identity and the reinvention of tradition.
Keywords: archeological sites, Iberia Parish, tradition, heritage, economic development, Acadian refugees
---
Preserving a Legacy: The Work and Purpose of the Ernest J. Gaines Center
Cheylon Woods, M.S.
Director, Ernest J. Gaines Center
Assistant Professor and Archivist
College of Liberal Arts
Contact Ms. Cheylon Woods
World renowned author Dr. Ernest J. Gaines dedicated his life to introducing the world to his Louisiana. His fictional work depicts a place filled with culture and conflict, indicative of humanity. Each book penned by Dr. Gaines created a layer of southern life and civility rooted deeply in the sights, sounds, and experiences of him and his family in Pointe Coupee Parish; and contesting long held stereotypes about his home state and this region of America. During the mid-1980s Dr. Gaines joined the University of Louisiana at Lafayette (then USL) family as a writer in residence and instructor. In addition to 20 years of service, Dr. Gaines also donated his manuscripts and papers to the University Archive. In 2010 ULL decided to open the Ernest J. Gaines Center to preserve and accession the work and papers of Ernest J. Gaines in addition to expanding the library's collections on topics found in Gaines body of work.
Keywords: Dr. Ernest J. Gaines, Pointe Coupee Parish, stereotypes, manuscripts, archive, library
---
ACE's:   Risks and Opportunities
Paula Zeanah, PhD, MSN, RN
LGMC/OLOL Eminent Scholar Endowed Chair in Nursing
Director of Research, Picard Center
Professor
Department of Nursing
College of Nursing & Allied Health Professionals
Contact Dr. Paula Zeanah
A growing body of compelling research shows how childhood experiences, both positive and negative, are related to lifelong health and well-being. This presentation highlights influential findings of the landmark Adverse Childhood Experiences (ACE) study, conducted by the Centers for Disease Control and Prevention (CDC) and Kaiser-Permanente Health System. The findings have considerable implications for addressing short and long-term health and social challenges in Louisiana, and present opportunities for transdisciplinary education, research, and collaboration at UL.
Keywords: adolescence, ACE, health, mental health,social challenges, transdisciplinary education