Presenters: Substance Abuse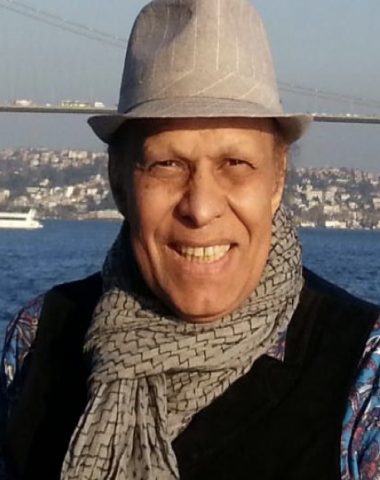 Substance in Cyber Space: The Future of Diagnosis and Remedy
Magdy Bayoumi, Ph.D.
Department Head & Professor
W. Hansen Hall Memorial BoRSF Chair in Telecommunications
W. Hansen Hall Memorial BoRSF Chair in Computer Engineering
IEEE Fellow
Department of Electrical & Computer Engineering
College of Engineering
Mab0778@louisiana.edu
Chemical based tests have been the main tools in substance abuse detection and diagnosis. We are predicting that such methods and techniques will change in the future. Both goals will be performed using the brain signals directly. A very good candidate for such future approach is based on our newly designed BCI (Brain Computer Interface) chip. Moreover, we predict that substance abuse will be treated through stimulating brain signals and domain activities.
Does alcohol intoxication impact the intentions and behaviors of bystanders to sexual violence?
Amy Brown, Ph.D.
Associate Professor
Department of Psychology
College of Liberal Arts
amy.brown@louisiana.edu
Bystanders can play a key role in preventing sexual violence. Among college students, sexual assault often occurs in contexts involving alcohol. This implies that when bystanders have the opportunity to intervene, they may also be under the influence of alcohol. Little research has explored the extent to which bystander intervention is impaired by alcohol consumption. Data from four studies exploring the relationship between alcohol use and bystander intentions and behaviors were inconsistent, suggesting that the impact of alcohol on bystanders is weak and may depend on other factors.
Unveil Opioids Epidemic: An Informatics Approach
Jian Chen, Ph.D.
GIS Applications Manager
Member, Research Team
Member, Technical Team
Informatics Research Institute
jchen@louisiana.edu
Opioids are drugs used mainly to treat moderate to severe pain; some opioids can be used to treat coughing and diarrhea. Opioids can make people feel very relaxed and "high". Synthetic opioids were initially introduced as a safe painkiller but found later highly addictive. Habituated patients need progressively more of the drug to achieve the same effect. According to the Centers for Disease Control and Prevention, 259 million prescriptions were issued in 2012.  Approximately 90 people die daily from opioid overdose; more than die from homicide. Louisiana is one of the top eight states struggling with the opioid crisis. This presentation reveals some insights
about the opioid epidemic by analyzing publicly available Medicare and demographic data for the whole country as well as in Louisiana. We also present a machine learning based approach to predict how likely a physician prescribes opioids based on non-opioid prescription trends & specialty information.
Opioids: What are we missing?
Jada Nicole Hector, LPC, MA
Adjunct Instructor
Department of Criminal Justice
Jada.hector@louisiana.edu
The Opioid epidemic has spread across the US and is becoming heavily covered in the news media, but what are we missing? What are the gaps that are being overlooked to help fight this beast? Should we and are we as a society addressing this drug issue as we have others in the past? How does stigma come into play? Additionally, the word is getting out that this is a problem, but does most of society know who is impacted and why?  This talk discusses some areas that may need to be explored to better understand any missing links to help combat and overcome the Opioid epidemic.
I Want a New Drug: How Huey Lewis Got the News Right
David Khey, Ph.D.
Assistant Professor
Department Head
Department of Criminal Justice
College of Liberal Arts
dkhey@louisiana.edu
Huey Lewis was right! Americans have craved that new 'perfect' drug with each new generation's hunger being more insatiable than the last. Since the 90s, there has been an explosion of options in substances and 'supplements' Americans can use to get that feeling so right. In the age of the war on drugs, this has led to knee-jerk reaction of banning these substances without much critical thought for practicality, policy, and implication. This talk explores the intricacies of novel substances, their potential pros, and of course, the disastrous consequences.
Social Media Strategy for Substance Abuse Prevention among Adolescents
Do Kyun Kim, Ph.D.
Associate Professor and Organizational Communication Sequence Coordinator
Richard D'Aquin/BORSF Endowed Professorship in Journalism
Department of Communication
College of Liberal Arts
kimcomm@louisiana.edu
This presentation focuses on substance abuse prevention among adolescents by using social media, while explaining why this issue should be approached through a communication perspective. The presentation also provides explanation about advantages of using social media for public health promotion campaigns/interventions based on unique features of social media-based communication in everyday life. Specific ideas for designing a social media intervention targeting adolescents will be shared and discussed with theoretical and empirical evidences. This approach can be applicable to a diversity of campaigns and interventions for other physical and mental health promotion.
Addiction Treatment Research: Using Quantitative & Qualitative Methodologies.
Yang Yang, Ph.D.
Assistant Professor
Department of Psychology
College of Liberal Arts
yang.yang@louisiana.edu
Researchers in the field of substance use treatment have been striving with the mission to inform the public of practices that improve the delivery of treatment services and maximize treatment benefits. Substance treatment is a dynamic process in which client treatment experience is influenced by multiple agents. Thus, analytic techniques should be sufficient to examine the mechanism underlying positive treatment changes embedded in the complexity of treatment. The current talk presents findings derived from both quantitative and qualitative research and discusses potential strategies that may help facilitate substance treatment research.
Underage Drinking: What's the Problem?
Paula Zeanah, PhD, MSN, RN
LGMC/OLOL Eminent Scholar Endowed Chair in Nursing
Director of Research, Picard Center
Professor
Department of Nursing
College of Nursing & Allied Health Professionals
pxz5977@louisiana.edu
Alcoholic beverages are often considered integral to enjoying Louisiana's festivals, parties, cuisine, and culture. Though 21 is the legal age for alcohol consumption in Louisiana, for many teens and underage young adults, drinking is part of their social experience. And while overall drinking rates for underage youth are declining, alcohol use in teens remains a serious problem. This presentation briefly highlights the vulnerabilities unique to adolescence related to alcohol use, current consumption patterns in Louisiana's high school and college youth, and some of the short and long-term consequences that result. Potential directions for intervention and research are presented.